Welcome to A Star Air Conditioning, your trusted HVAC repair, installation, maintenance, and air duct cleaning provider in Boca Raton. Our skilled technicians are committed to delivering exceptional service to ensure your comfort and satisfaction year-round.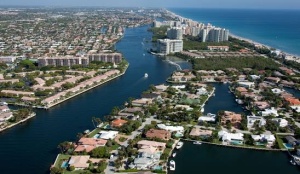 Service Areas in Boca Raton:
Our services are available throughout the city and the surrounding areas, including but not limited to:
Downtown Boca Raton

Boca West

Boca Pointe

Boca Del Mar

Mission Bay

Boca Isles
Don't hesitate to contact us if you reside in Boca Raton or any neighboring areas and require our services. We are here to assist you.
Our AC repair services in Boca Raton are designed to quickly resolve issues with your heating, ventilation, and air conditioning systems. Our team of experts is equipped with the necessary tools and knowledge to diagnose and repair various HVAC problems. We understand the importance of a functional system, so we offer emergency repair services 24/7 to restore your comfort promptly.
If you need a new HVAC system installation in Boca Raton, look no further than  A Star Air HVAC Solutions. We specialize in installing high-quality HVAC systems that are energy-efficient and reliable. Our team will work closely with you to determine the ideal HVAC solution for your needs and budget. With our expertise, you can trust that your home or business will maintain optimal comfort throughout the year.
Regular maintenance is crucial to keep your HVAC system running at its best. Our AC maintenance services in Boca Raton include comprehensive inspections, cleaning, and tune-ups to ensure your system operates smoothly and efficiently. Our team will identify any potential issues and provide effective solutions to prevent costly repairs in the future. By investing in routine maintenance, you can extend the lifespan of your HVAC system and maximize its performance.
Clean air ducts are essential for maintaining good indoor air quality. Our air duct cleaning services in Boca Raton are designed to remove dust, debris, and allergens from your ductwork, improving air circulation and reducing the risk of respiratory problems. Our experts will thoroughly clean your air ducts using advanced equipment and techniques, leaving you with fresh and healthy indoor air.
Contact Us Today
At  A Star HVAC Solutions, we provide top-notch services to our customers in Boca Raton. Don't hesitate to contact us today to schedule an appointment or request a quote for our services. We are committed to delivering the highest level of satisfaction and look forward to serving you!