Commercial AC Replacement Fort Lauderdale, FL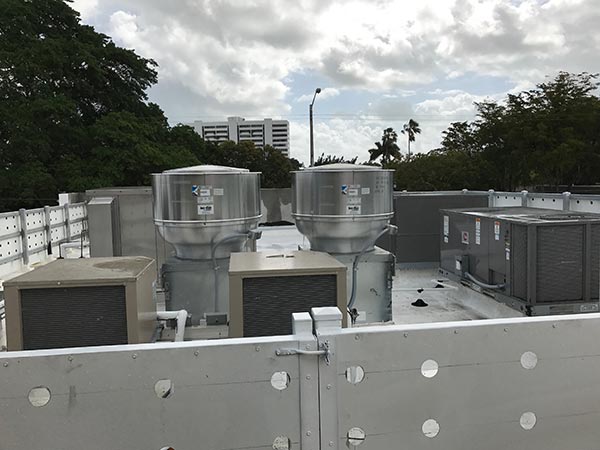 When it comes time for your to have your old air conditioning system replaced, you can trust the experienced team at A STAR Air Conditioning! Our licensed commercial HVAC technicians will assess your building's structure and purpose to install a properly sized, energy-efficient air conditioning system to replace your outdated one.
Latest Technology
We've got the latest in technologies for you; we can provide you with the all the leading name brands when it comes time to replacing your old system with a totally new commercial air conditioning unit.
When we replace your commercial air conditioning unit, you can rest assured that the work will be done with only the utmost precision and efficiency — and will be up to city codes and regulations.
Our reputation is very important to us, so we ensure that every job is done to perfection.
Replacement Products
Our product line includes:
Commercial Packaged and Split air Conditioning Systems up to 100 tons
Commercial Water Cooled Heat Pumps up to 50 tons
Ductless VRV Systems
Cooling Towers up to 100 tons
VAV and other Zoning Systems
Commercial Thermostat
Commercial Ductwork Fabrication and Installation (Metal-Duct board-Fabric
Commercial Duct Cleaning and Sanitizing
Commercial Energy Saving Maintenance Agreements
Exhaust Systems
Temporary Portable AC unit rentals
Dehumidifiers
Zone controls
Why Choose Us?
We have been in the air conditioning trade for over 25 years, and are proud that we have helped play a vital role in our economy. We've seen commercial HVAC evolve to help support the environment, and are happy to continue to do our part by creating new technology with ozone friendly refrigerants, greener energy saving air conditioner systems, as well as more efficient Energy Management Systems
Contact Us
Star Air Conditioning Services delivers exactly what our clients want and need! We pride ourselves in always providing quick, reliable, affordable service to resolve all your commercial air conditioning replacement needs.Ask us about the products and the services we offer at (954) 761-2600 or submit our online contact form to request a free estimate or schedule a service. Star Air Conditioning Services, serving all of South Florida, Broward, Miami-Dade and Palm Beach counties, Fort Lauderdale, Plantation, Hollywood, Hallandale, Aventura, Sunny Isles, Pembroke Pines, Miramar, Weston, Davie, Southwest Ranches, Plantation, Sunrise, Lauderhill, Coral Springs, Pompano, Deerfield, Boca Raton, Margate, and Delray.