Nest Thermostat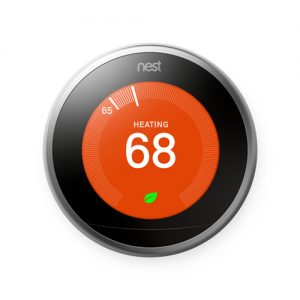 Meet the Nest Learning Thermostat.
The third gen Nest Learning Thermostat is more beautiful than ever, with a thinner, sleeker design and bigger, crisper display. And it's proven to help save energy. In independent studies, the Nest Thermostat saved an average of 10-12% on heating bills and 15% on cooling bills.
A STAR Air Conditioning and Heating is a qualified NEST Pro installer. We install and service Nest thermostats.
We can install your thermostat and set it up for as low as $120.
Why buy from us? All our products come with one year warranty. If something happens to the thermostat during the warranty period and we cannot repair it, we will give you a new one for free. That's Guaranteed!
Contact us today (954) 761-2600. We service most south Florida communities.