Ruud Air Conditioners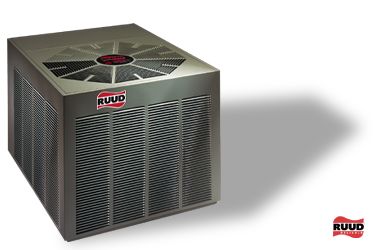 For decades, American consumers and businesses have counted on Ruud air conditioners to provide them with reliable heating and cooling. If you have a Ruud air conditioner at your home or office that does not work as well as it should, call the expert Ruud AC repair technicians of A STAR Air Conditioning and Heating for fast and warrantied Fort Lauderdale AC repair services. The beginnings of the Ruud Heating, Cooling & Water Heating Company go back to the late-1800s. The company's founder, Edwin Ruud, a Norwegian immigrant, built the first automatic water heater. In the 1950s, the company started manufacturing heating and air conditioning equipment. Since that time, Ruud has become one of the top brands in air conditioning units.
If your Ruud Fort Lauderdale AC unit stops functioning properly, call the Fort Lauderdale air conditioning repair experts of A STAR Air Conditioning and Heating at (954) 761-2600. A STAR Air Conditioning and Heating's technicians repair all major brands of AC units, and the company warranties all AC repairs it performs. If you want to replace or upgrade your Ruud AC unit, which may make sense in the case of old and inefficient units, A STAR Air Conditioning and Heating can help you qualify for rebates from the manufacturer, as well as rebates from FPL and tax credits for the upgrade, helping to offset the expense of a new air conditioning unit.
A STAR Air Conditioning and Heating, based in Fort Lauderdale, performs AC repairs, AC upgrades and other HVAC services for residential customers and business customers throughout South Florida. Call A STAR Air Conditioning and Heating for Hollywood AC repair services, Palm Beach AC repair services, Miami AC repair services, Pompano Beach AC repair services, Pembroke Pines AC repair services, Sunrise AC repair services, Coral Springs AC repair services, Deerfield Beach AC repair services and Plantation AC repair services.