UV Light Air Purifier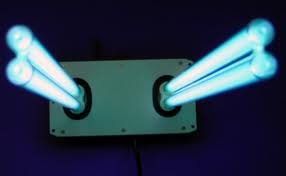 A STAR Air Conditioning and Heating, one of the top air conditioning contractors Broward, is pleased to now offer a new service, UV light air purifier, which sterilizes and kills mold, bacteria and other potentially harmful pathogens in customers' air ducts and ventilation systems. Based in Fort Lauderdale, A STAR Air Conditioning and Heating offers a wide array of heating, ventilation and air conditioning services for customers in areas of Miami-Dade County, parts of Palm Beach County and all of Broward County. The company serves residential customers and business customers across South Florida, including commercial customers like grocery stores, banks, restaurants, gas stations, churches, medical facilities, doctors' offices and more.
The family-owned business, which performs Miami HVAC services as well as air conditioning service and air conditioning maintenance across the area, knows that homeowners and business owners want to protect their families and employees from illness. A STAR Air Conditioning and Heating provides a range of services to improve the quality of the air that people breathe at their homes and workplaces. The company's indoor air quality (IAQ) services remove harmful dust and bacteria from air vents and air ducts. The company's duct-cleaning service eliminates mold, dust mites, allergens and other substances from customers' air ducts. Its new UV light air purifier service sanitizes customers' HVAC systems, killing all types of pathogens that dwell in customers' air ducts.
Call A STAR Air Conditioning and Heating at (954) 761-2600 for all types of Broward HVAC and Broward AC repair services, including air conditioning service Davie services, air conditioning service Plantation services and air conditioning service Fort Lauderdale services. The company offers emergency AC repair services as needed. Call 1 (800) 454-0987 for AC repair services at all times of the day.