Trane Air Conditioning Units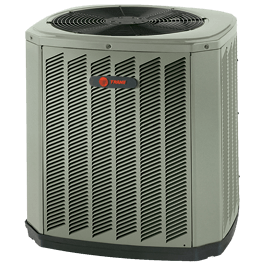 A STAR Air Conditioning and Heating, one of the best AC repair Fort Lauderdale companies and most trusted Broward AC repair companies, performs repairs on all of the top name brands of AC units, including Trane air conditioning units. Trane has manufactured high-quality air conditioning units for more than 100 years. Last year, the company turned 100 years old. To stick around that long, through recessions, the Great Depression and two World Wars, a company has to have a solid product. If your Trane AC in Fort Lauderdale has started to falter or stopped working altogether, call the best Fort Lauderdale AC repair technicians of A STAR Air Conditioning and Heating at (954) 761-2600.
A STAR Air Conditioning and Heating will provide you with a free, straightforward estimate for repairing your unit, or a free estimate for replacing the unit if necessary. Customers do not have to worry about shady tactics with A STAR Air Conditioning and Heating, like bait-and-switch tactics. The company's staff works by the ethos of treating customers how they would want to be treated. The business, accredited by the Better Business Bureau, has earned rave reviews on Customer Lobby and Angie's List.
A STAR Air Conditioning and Heating's technicians perform warrantied AC repairs on Trane AC units and AC units manufactured by many other companies all over South Florida. In addition to Fort Lauderdale air conditioning repairs, the company's technicians perform Hollywood AC repairs, Sunrise AC repairs, Aventura AC repairs, North Miami AC repairs, Miami AC repairs, Miami Beach AC repairs, Pompano Beach AC repairs, Hialeah AC repairs, Deerfield Beach AC repairs, Coral Springs AC repairs, and AC repairs in many other locations across the tri-county area.