Gallery
---
Residential Projects
Sunny Isles, Florida. Remove old rooftop units. Remove exposed ductwork from the roof. Install 2 Daikin® multi zone condensing units with 8 room air handlers. Each air handler is individually controlled for optimum comfort and efficiency.
---
Dania Beach, Florida. Replace central A/C system with high-efficiency Bryant central system. Repair copper line insulation and drain line.
---
Fort Lauderdale, Florida. Install 2 LG® Art Cool mini split wall mounted units. Remove old window A/C units. Customer benefits from energy savings, added comfort and reduced noise.
---
Miami, Florida. Remove old torn duct-work and replace with new duct-work. Seal all vents to prevent ceiling condensation. Duct-work was damaged by pests. Customer was wasting large amount of air in the attic and had water condensation issues.
---
Pompano FL. Installed ductless split system to condition addition. Indoor units are located on the wall. Outdoor unit is located on the side. All lines and cables are concealed in plastic conduit.
---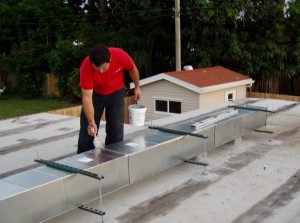 Hollywood, Florida. Install new exposed duct work on the roof to cool flat roof addition area. Secure and waterproof.
---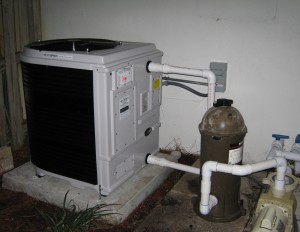 Boca Raton, Florida. Install new Heat Siphon® pool heater. Pipe into existing filter and pump system.
---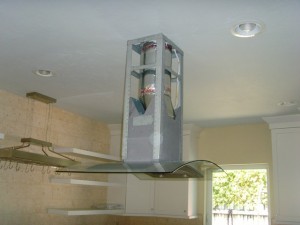 Weston, Florida. Install new exhaust system for the remodeled kitchen. Run new exhaust pipe through the roof. Old kitchen did not have exhaust system.
---
---
Halandale FL. Replaced Central AC system with Rheem split system. Replaced the outdoor slab with hurricane rated slab. Secured outdoor unit to prevent theft. Rebuilt the ductwork to improve the airflow.
---
Commercial Projects
Series International, Aventura FL. Install 20 Ton FHP water cooled system to condition 10,000 sq of office space. Fabricate and install spiral duct work. Install Accutherm VAV registers and control system.
---
The Sliding Door Company, Miami FL. Install metal spiral duct-work. Remove old duct-work. Relocate and reinstall existing air handler. Install new exposed spiral ductwork.
---
Jimmy Johns Sandwiches, Weston FL. Replace 5 ton rooftop unit with new 7.5 American Standard rooftop unit. Install exposed spiral ductwork in dining room area and metal ductwork in kitchen area.
---
Auto Dealer. Plantation Florida. Replace 5 ton rooftop unit cooling the showroom. Replaced old unit rusty base with new and waterproof the roof.