Professional Heating Services in Fort Lauderdale, FL

Is your home heater not working properly?
-We service all makes of Gas-fired and Electric Heaters. All our repairs are covered by a full One-Year warranty.
Repairing or replacing your heating system can be stressful. Sometimes it breaks down when you least expect it. There are a lot of concerns about who to hire, such as are they professional, honest, fair, will they show up on time, will they guarantee their work, etc.? We, at A STAR Air Conditioning and Heating, understand those concerns very well. We are also homeowners and we have been in your shoes. Hiring the right company can make a lot of difference in the end result.
How does your heat work?
-In Florida most of the heaters are electric or some of the older ones natural gas. The electric heaters are sized by Kilowatts. They are simply resistors that heat up and warm the air. As they age they might lose their efficiency. The gas heaters use gas to heat up the heat exchanger, where the air warms up as it passes through. The major concern for the gas heater is safety and maintenance. Gas burns and produces CO2. Improper operation can be harmful to occupants as the heat exchanger may crack and produce CO (carbon monoxide).
There are also other ways to heat your space, water source heat pumps installed in high rise buildings or geothermal systems, they work on a similar concept and are more efficient ways to heat your space. They transfer the heat through water to your space.
Why isn't your heater making your home warm enough in those colder days?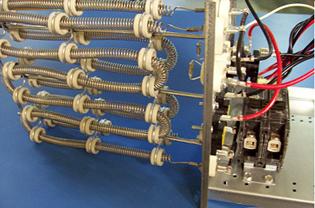 The problem may be your heater is not strong enough or has lost its heating capacity. Usually the heaters need to be replaced or sized properly to handle the load. If you live in a high rise and your system is a water-cooled heat pump, there may not be enough heat in the water to be transferred to your space. Thermostat wiring or improper thermostat setting can also cause the heater not to operate properly. If you checked these basic things and your unit is not operating properly, you may need the assistance of a technician.
Geothermal heating…now that's a no-brainer!
-Indeed geothermal is simply the concept of capturing the earth's energy and using it to heat or cool your space. Since the earth's temperature remains constant it is a very efficient way to condition a building. (Click on Geothermal link for more info)
What's the difference between home heaters and pool heaters?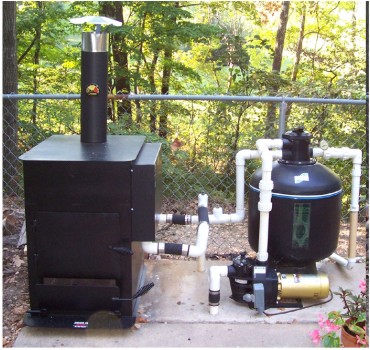 Well, without getting too technical pool heaters are boilers, they heat the water as it circulates through. Home heaters heat the air as it passes through.
"To repair or to replace?" that is the question.
-Repairing or replacing your system depends on a few factors:
Age of the system
Condition of the system
Efficiency of the system
How long you plan to stay in your building
Your financial budget
Nature of the repair
Your comfort preferences
If you have more questions and you need to speak to an associate, call us at (954) 761-2600. We will be happy to assist you.
We service all Broward, Miami and Palm Beach counties.