Rheem Air Conditioners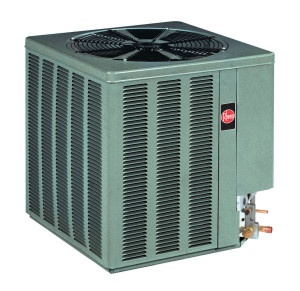 Rheem makes some of the best air conditioners on the market, so homeowners who have these units at their homes can feel good about their AC units when they run well. However, as with any other brand of AC units, consumers should properly maintain their Rheem AC units to keep them running well and extend their lives. If your Rheem AC unit breaks down, contact the expert Broward AC repair technicians of A STAR Air Conditioning and Heating for fast and reliable repairs. This leading Fort Lauderdale AC repair company performs AC repairs, among many other Broward HVAC services, across South Florida, including locations in Palm Beach County and Miami-Dade County.
The AC repair Fort Lauderdale technicians ofA STAR Air Conditioning and Heating perform repairs on Rheem air conditioners, and air conditioners manufactured by other companies like Ruud, American Standard, Goodman, Daikin, LG, Trane, Tempstat, Carrier and Florida Heat Pump (FHP), in locations throughout the tri-county area of South Florida. This family-owned business provides emergency AC repairs 24 hours a day. Call (954) 761-2600 or toll-free at 1 (800) 454-0987 to schedule Fort Lauderdale Rheem AC repairs, Hollywood Rheem AC repairs, Pompano Beach Rheem AC repairs, Pembroke Pines Rheem AC repairs, Coral Springs Rheem AC repairs, Sunrise Rheem AC repairs, Deerfield Beach Rheem AC repairs, Miami Rheem AC repairs, Aventura Rheem AC repairs, Hialeah Rheem AC repairs, Boca Raton Rheem AC repairs, Delray Beach Rheem AC repairs, or Rheem AC repairs in any other South Florida location.
A STAR Air Conditioning and Heating warranties all AC repairs it performs, and installs new AC units by all the top manufacturers when necessary. The company helps consumers who need to replace their units qualify for all available rebates.