Bryant Air Conditioners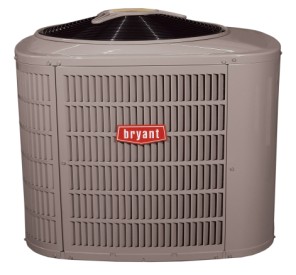 A Star Air Conditioning, one of the best air conditioning contractors Broward, help many customers across South Florida with South Florida AC repair services. The company, based in Fort Lauderdale, repairs all major brands of air conditioning units, including Bryant air conditioners. A STAR AC, a leading Broward HVAC contractor, serves customers cross the tri-county area of South Florida and performs all types of HVAC services, including air conditioning services, ventilation services, heating services and more. A Star helps customers save money by improving the efficiency of their HVAC systems and offering energy audits, which identify areas of energy waste, such as poor insulation. The company also helps customers improve the indoor air quality of their homes and workplaces in Miami-Dade County, Broward County and Palm Beach County.
If you need assistance fixing your Bryant AC unit, contact the experts of A Star Air Conditioning at any time of day or night. Customers can reach the company at (954) 761-2600 or call the company's toll-free line at 1 (800) 454-0987.
We perform emergency repairs at all hours of the day.