Davie, FL
Welcome to A Star Air Conditioning, your trusted provider of AC repair, installation, maintenance, and air duct cleaning services in Davie, Florida. Our team of experienced technicians is committed to delivering high-quality services to our customers, ensuring their comfort and satisfaction all year round.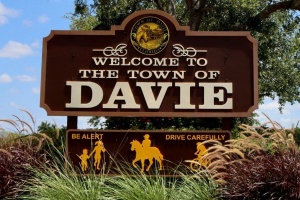 Service Areas in Davie
We provide our services to all areas of Davie, including but not limited to the following neighborhoods:
– Forest Ridge
– Imagination Farms
– Rolling Hills
– Shenandoah
– Stonebrook Estates
– Long Lake Ranches
If you reside in Davie and need any of our services, feel free to contact us, and our friendly staff will be happy to assist you.
Our AC repair services in Davie are designed to help you get your air conditioning system up and running as quickly as possible. Our team of experts is equipped with the latest tools and knowledge to diagnose and fix any AC problem you may be experiencing. We offer emergency services 24/7, so you can count on us to be there when you need us the most.
If you need a new AC installation in Davie, A Star Air Conditioning is here to help. We specialize in installing high-quality air conditioning systems that are energy-efficient and reliable. Our team will work with you to determine the best AC system for your needs and budget, ensuring your home or business stays comfortable all year round.
Regular AC maintenance is crucial to keep your air conditioning system working at peak performance. Our AC maintenance services in Davie include thorough inspections, cleaning, and tune-ups to ensure your system is running smoothly. Our team will identify any potential issues and provide solutions to prevent them from turning into costly repairs.
Dirty air ducts can negatively impact the air quality in your home or business and lead to health issues. Our air duct cleaning services in Davie will remove dirt, dust, and allergens from your air ducts, improving the air quality and ensuring your system is running efficiently. We use state-of-the-art equipment and techniques to clean your air ducts thoroughly, leaving you with a healthier and cleaner environment.
Why Choose A Star Air Conditioning in Davie?
At A Star Air Conditioning, we are committed to providing top-notch services to our customers in Davie. Here are some reasons why you should choose us:
– Experienced and knowledgeable technicians
– Reliable and timely services
– 24/7 emergency services
– Competitive pricing
– Personalized solutions to fit your needs and budget
Contact Us Today
Don't let a malfunctioning AC system disrupt your comfort in Davie. Contact A Star Air Conditioning today to schedule an appointment or request a quote for any of our services. We are your trusted partner for all your AC and air duct cleaning needs in Davie.