Fort Lauderdale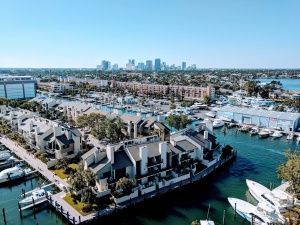 At A Star Air Conditioning, we pride ourselves on being the top provider of air conditioning services in Fort Lauderdale and its surrounding areas. We offer a wide range of services, including AC repair, installation, maintenance, and air duct cleaning, all designed to keep your home or business comfortable and cool throughout the year.
Our team of highly skilled technicians is committed to delivering exceptional services to our customers. We understand the importance of having a reliable and efficient air conditioning system, especially during the hot and humid Florida summers. That's why we provide prompt and efficient services to ensure your AC unit is functioning optimally and providing the comfort you need.
Our Service Areas
We offer our services to the following areas in Fort Lauderdale:
– Downtown 
– Las Olas Isles
– Victoria Park
– Wilton Manors
– Coral Ridge
– Harbour Beach
– Rio Vista
– Lauderdale-by-the-Sea
– Pompano Beach
– Deerfield Beach
Whether you need AC repair, installation, maintenance, or air duct cleaning services, our team of experts is ready to help.
At A Star Air Conditioning, we understand how frustrating it can be to have your AC system malfunctioning, especially during the hot and humid summers in FL. That's why we offer reliable AC repair services to help you get your system up and running as quickly as possible. Our technicians use state-of-the-art tools and techniques to diagnose and fix any AC problem you may be experiencing. We also provide 24/7 emergency services for those unexpected breakdowns.
If you need a new AC system installed in your home or business, A Star Air Conditioning has got you covered. We specialize in installing high-quality air conditioning systems that are energy-efficient and reliable. Our team will work with you to determine the best AC system for your needs and budget, ensuring your comfort all year round.
Regular AC maintenance is essential to ensure your system is running efficiently and to prevent costly breakdowns. Our AC maintenance services in Fort Lauderdale include thorough inspections, cleaning, and tune-ups to keep your AC system running at peak performance. Our technicians will identify any potential issues and provide solutions to prevent them from turning into costly repairs.
Dirty air ducts can cause poor indoor air quality, leading to allergies and other health issues. Our air duct cleaning services in Fort Lauderdale will remove dirt, dust, and other contaminants from your air ducts, improving the air quality in your home or business. We use the latest equipment and techniques to clean your air ducts thoroughly, leaving you with fresh and clean air to breathe.
Contact Us Today
At A Star Air Conditioning, we are committed to providing top-notch services to our customers in Fort Lauderdale. Contact us today to schedule an appointment or request a quote for any of our services. Our team is always ready to help you stay cool and comfortable in FL's hot and humid climate.