Hallandale 
We are A Star Air Conditioning, Hallandale's go-to HVAC service for AC maintenance, AC repairs, HVAC installations, and more! Our highly trained specialists are committed to providing excellent service throughout the year. We care deeply about your comfort and satisfaction.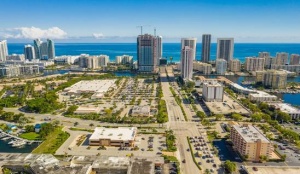 Hallandale Area Service Centers
Our range of services in Hallandale is extensive and includes, but is not limited to, the following.
Gold Coast of Hallandale Beach

Trilogy of Islands

Diplomatic View Parkway, Oceanside

Islands in the Venetian Lagoon at Sunset
Please contact us if you're a local of Hallandale and need our assistance. We hope to be of service to you.
If your air conditioner has problems, our Hallandale AC repair service is here to help. When diagnosing and fixing air conditioner issues, our professionals have the experience and cutting-edge tools to do the job correctly. We're available around the clock for emergencies, so you can always count on getting help when you need it.
A Star HVAC is the best option for installing an AC in your Hallandale home. We are experts at setting up air conditioning systems of the highest quality and efficiency. With the help of our professionals, you can be sure that your home or office will be comfortably cool all year long, no matter the weather outside.
Regular maintenance is necessary if you want your air conditioner to last as long as possible and function at its best. Our Hallandale air conditioning maintenance services cover every base, from inspections to cleaning to adjustments. Our specialists are trained to spot problems early on, so they can take preventative measures to keep your system running well and save money on maintenance.
By cleaning out your air ducts, we can improve the health of your Hallandale home or business. We use state-of-the-art tools and methods to clean your air ducts of dirt, dust, and allergens. We improve your system's efficiency and give you better air by eliminating these impurities.
Message Us Right Away
At A Star Air Conditioning, we are committed to exceeding the expectations of our Hallandale clientele at all times. If you're interested in making an appointment or obtaining a free, no-obligation quote for any of our services, please contact us immediately. We can't wait to make you feel completely at ease in your home.