Margate 
Welcome to A Star Air Conditioning, your go-to company in Margate for AC repair, installation, upkeep, and air duct cleaning. Our team of skilled techs is dedicated to giving our customers high-quality services that keep them comfortable and happy all year.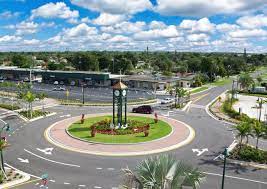 Margate's Service Areas
Our services are offered in Margate and the rest of Broward County. These are some of the places we serve:
Holiday Springs 

Coral Gate 

Oriole Gardens

 Margate Estates 

Lakewood on the Green
If you live in Margate or a nearby town and need our services, don't hesitate to contact us. We'll be happy to help you out.
Our AC repair services in Margate are made to get your system up and running quickly. Our team of experts has all the tools and information they need to determine what's wrong with your AC and fix it. We have emergency services available around the clock, so you can count on us to be there when you need us most.
If you need a new air conditioner installed in Margate, A Star Air Conditioning is the place to go. We are experts at installing high-quality air conditioning systems that use less energy and work well. Our team will help you find the best air conditioning system for your needs and price. This will make sure that your home or business is always comfortable.
For your air conditioner to keep running at its best, it must be serviced regularly. Our AC maintenance services in Margate include thorough inspections, cleaning, and tune-ups to ensure your system runs well. Our team will find any possible problems and ways to fix them so they don't become expensive repairs.
Dirty air ducts can make the air in your home or business less healthy and even cause health problems. Our air duct cleaning services in Margate will eliminate dirt, dust, and allergens from your air ducts. This will improve the air quality in your home and ensure your system is running well. We use cutting-edge tools and methods to completely clean your air ducts, leaving you with a healthier and cleaner home.
Reach Out to Us Today
At A Star Air Conditioning, we are dedicated to giving our customers in Margate the best service possible. Get in touch with us right away to make a meeting or get a quote for any of our services. We can't wait to serve you!