Palm Beach County
 A Star Air Conditioning  is  your go-to source for comprehensive air conditioning services, including repair, installation, maintenance, and cleaning of air ducts in Palm Beach County, Florida. Our highly trained and experienced specialists are committed to providing outstanding services that guarantee your complete contentment and comfort throughout the year.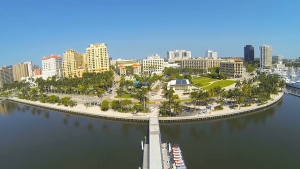 Service Areas in Palm Beach County
We proudly serve various neighborhoods and communities in West Palm Beach, including these neighborhoods and communities:
West Palm Beach

Boca Raton

Boynton Beach

Delray Beach

Wellington

Palm Beach Gardens

Lake Worth

Jupiter

Riviera Beach

Royal Palm Beach
If you reside in Palm Beach County and require any of our services, please don't hesitate to contact us. We are here to assist you.
Our air conditioning repair services are expeditiously designed to resolve any problems that you may be experiencing with your cooling system. Our team of professionals is highly knowledgeable and has years of experience in diagnosing and fixing various air conditioning issues. We know how important it is to have a well-functioning air conditioner, which is why we provide emergency services. This allows us to be there for you when you require our assistance.
Regarding AC installation,  A Star Air Conditioning is the name you can trust. We specialize in installing high-quality, energy-efficient, and reliable air conditioning systems. Our hardworking staff will collaborate closely with you to evaluate your requirements and financial constraints to recommend the air conditioning system that will best meet your demands. You should know that we will perform a smooth installation, ensuring your house or office will be comfortable throughout the year.
Regular AC maintenance is essential to maintain your air conditioning system at its peak performance. At A Star Air Conditioning Services, our AC maintenance services include comprehensive inspections, cleaning, and tune-ups. Our skilled technicians will identify any potential issues and provide proactive solutions to prevent costly repairs in the future. Trust us to keep your AC operating smoothly and efficiently.
Clean air ducts are crucial for maintaining optimal indoor air quality. Our air duct cleaning services in  effectively remove dust, allergens, and pollutants from your air ducts. Using state-of-the-art equipment and techniques, we ensure a thorough cleaning process that improves the overall air quality in your home or business. Experience the benefits of fresh, clean air with our professional air duct cleaning services.
Contact Us Today
In Palm Beach County, Florida, we at A Star Air Conditioning are dedicated to providing our clients with services that exceed their expectations. We can meet all your air conditioning needs, including repair, installation, maintenance, and cleaning of air ducts and vents. Please contact us as soon as possible to get a tailored estimate or schedule an appointment.
We are excited to provide you with the highest level of comfort and happiness throughout every season.