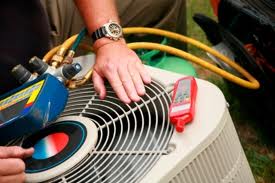 In the summer months in South Florida, air conditioning systems are worked to the limit. A short spring and fall season mean that for much of the year your commercial air conditioning system is working overtime to keep you and your customers cool.
Commercial air conditioning Fort Lauderdale and the rest of South Florida requires someone with the know-how to ensure that your system is working efficiently during the summer heat.
A Star Air Conditioning can help give business owners confidence that their system is working its best when its function is most important.
A Star commercial AC repair Fort Lauderdale can also help save you money by making sure that your system is running efficiently. Our technicians can not only repair a system that has failed but can check your system to ensure it is running its best. We can also find problems before they leave your business at the mercy of the South Florida heat.
For AC repair in Broward or southern Palm Beach counties A Star Air Conditioning can service your system promptly and offer the knowledgeable care that will keep your business cool during the hottest time of the year.
We also serve Miami-Dade County and we can be reached 24 hours a day to ensure that you never have to lose business because of a broken AC system.