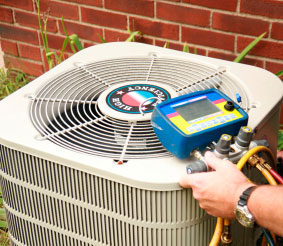 It is hot in South Florida on a year-round basis. When you are a business owner and you have cooling problems you need someone competent and fast to repair your ac problems. For commercial ac Fort Lauderdale A Star represents the very best option for business owners, property managers, and residential home-owners. With our staff of highly trained technicians and our 24 hour seven days per week service, we offer customer care that is un-rivalled in Fort Lauderdale and Broward County.
Having been in a successful business for over 10 years, we are proud to feature many high tech approaches to air conditioning service and installation. Our company takes pride in providing first rate machinery using only the best tools and parts to ensure that your unit stays fixed once we work on it. We also provide all levels of contracting for new residences and commercial properties.
Commercial AC in Fort Lauderdale is an important part of what we do. We understand how crucial it is to maintain climate control in an un-forgiving environment like ours. When it is 95 degrees with 100% humidity outside you need to make sure your customers and employees are  happy and in a comfortable. When your ac goes it can cost thousands of dollars every hour and much more every day. This is why A Star prides itself on its fast service and money-back guarantees. We provide free estimates and treat every customer as the most important one in the world.