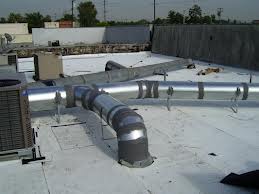 In South Florida, a commercial air conditioning system is a critical part of a business. Keeping customers cool is a great way to keep people in your business, and when a system breaks down it can hurt profits.
When you are looking online for "commercial air conditioning Fort Lauderdale" it is important to find a service that can maintain your system and catch problems before they turn up the heat at your business. A great running AC system is also more energy efficient, which can save you money.
Your search for "commercial AC repair Fort Lauderdale" will turn up dozens of results. A Star is one that will check your system for problems and make sure your system is running efficiently. By checking duct work, cleaning coils, changing filters and checking air flow, A Star technicians can make sure you are getting the most out of your system.
A Star offers a 30-point check on a system to make sure that every part of the air conditioner is functioning as it should. By thoroughly checking the system, A Star gives you the confidence that your system is ready for the challenge of keeping your business cool.
A Star does not just confine that great service and attention to detail to Fort Lauderdale. A customer searching for "AC repair Broward" will also uncover the great service from A Star. Routine maintenance coupled with knowledgeable repair work at any hour will keep a business cool when the weather gets hot.