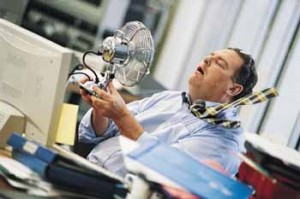 In the 'Sunshine State' it is ill-advised to not have a properly functioning air conditioner, whether it is winter or summer, Florida is mostly always hot. This makes it of utmost importance to have your air conditioner working correctly.
A functioning commercial HVAC system is crucial for a productive workplace. Nobody wants to work in an office that is too hot, too cold or too humid. If you have been having problems with the HVAC system in your office, it is time you called A Star Air Conditioning for the best service in Fort Lauderdale.
Qualified technicians are specialized in a range of systems including Tempstar, Trane, Carrier, and Rheem. They will make sure that your office, whether in Broward, Miami-Dade, or Southern Palm Beach County, is at a comfortable temperature for everyone that works there.
Your commercial air conditioning unit will run at top performance and with a system check, you are preventing a possible problem from occurring during the hotter months. The experts at A Star offer their customers fast and reliable service, and stand behind the work they provide.
Do not suffer in an office that is uncomfortable because of varying temperatures. When it comes to commercial air conditioning maintenance, removal, and installation, it is important that you hire the professionals at A Star to get the job done right the first time.
A malfunctioning air conditioner can cost you money every day. By practicing prevention versus cure you are saving yourself a lot of time and money. Additionally, with A Star's fast service and money-back guarantee, you get peace of mind in knowing that your air conditioner was fixed properly.
A Star Air Conditioning is an unrivaled option when it comes to fixing your commercial air conditioner. With experience and reliability, each customer receives a one-of-a-kind experience and quality work every time.