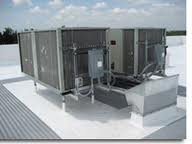 As any resident of South Florida knows, even the fall months do not necessarily bring relief from the heat of the sub-tropical climate. In Fort Lauderdale for example, the average daily temperature is 86 degrees in October.
For a business with commercial air conditioning Fort Lauderdale makes keeping the system in order a top priority.
In the fall months, the influx of seasonal residents can mean an increase in traffic for a business but without reliable AC repair Broward County businesses can feel the heat when their system fails.
To take advantage of the peak time of year for many businesses, companies need the confidence that their commercial air system will hold up even when the calendar says it should be cooling off.
For commercial AC repair Fort Lauderdale businesses choose a company they can trust. A Star technicians can provide knowledgeable service and even can provide 24-hour emergency service so that when business heats up customers do not have to feel the heat of South Florida.
Technicians understand a variety of systems including Trane, Tempstar, Carrier and Rheem. They can service systems in Miami-Dade, Broward and Southern Palm Beach Counties to make sure businesses have the confidence that they have a reliable repair company behind their AC system.
A qualified A Star Air Conditioning technician can also check commercial systems to make sure that they are running in top form. By checking systems a technician can often find a potential problem before it becomes a problem for a business and its customers.
Many people think of the summer months as the most critical time to have a good air conditioning system. In South Florida where the heat rarely subsides and business rolls in during the fall it is important to have year round confidence.
A Star Air Conditioning is ready to respond to ensure that businesses can take advantage of this important time for the local economy.